English speaking week (March 20th to 24th 2017)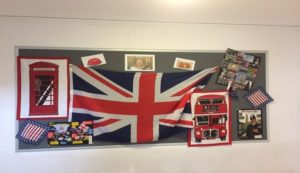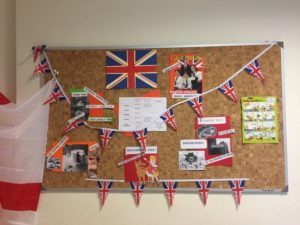 Every morning we all gathered and recited the Lord's Prayer, "Our Father" and we prayed together for our school, for our families, and for our friends.
Monday and Tuesday: Reading sessions in the school library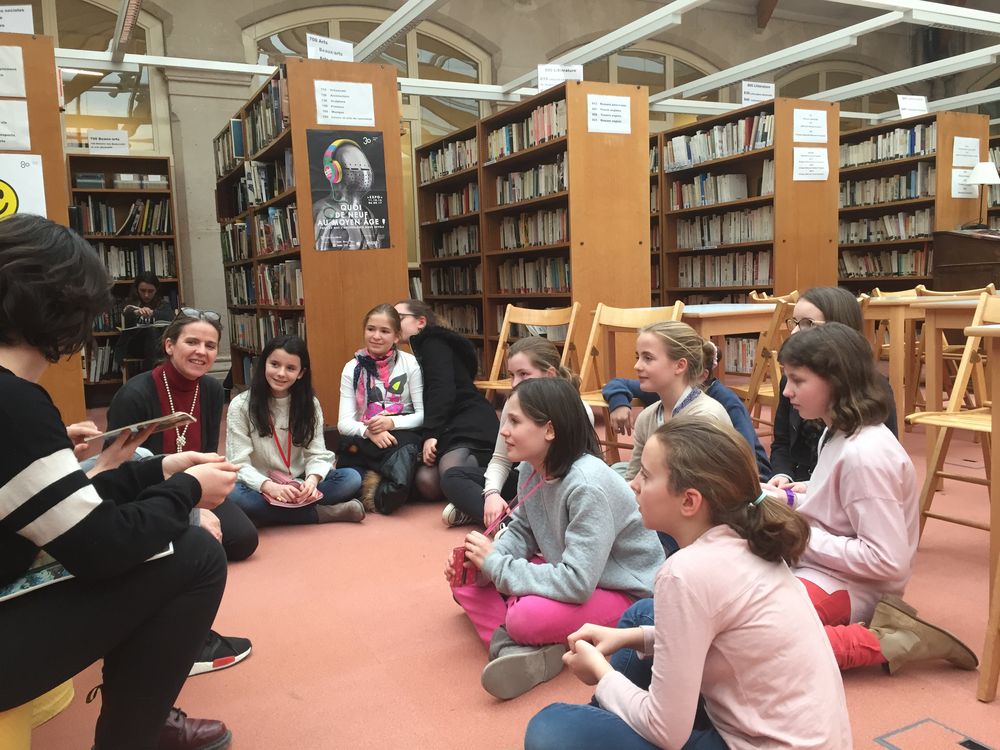 Thursday
We ate an English meal. We had chips with ketchup and chicken wings and it was very good. As a dessert, we had a brownie! Yummy !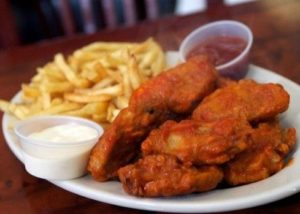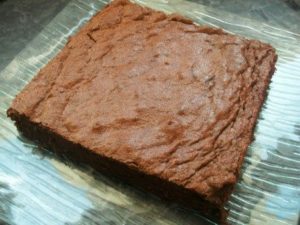 Friday morning
The uniform
Friday was Uniform Day. We wore a collared shirt with a tie, a blazer, and a skirt or a kilt. The skirts and the blazers would have to be black, grey or navy blue. Nobody was wearing a kilt. The collared shirts were white, and we could choose our ties. A lot of girls had braids or two ponytails. The teachers said that it really felt like England.
The show
From twenty past ten to noon ,we watched a play in the theatre. It was « Cinderella in Broadway ». It was played only by two actresses: Nicky and Jane. The story was about two characters :Little and Big or Big and Little who wanted to become stars on Broadway and it was very funny. They went to different auditions to play « The three little pigs » and « Cinderella ». It was a musical. In the end, they answered our questions and we sang songs with them.
Friday afternoon ,
We decorated some posters in the theme of a tale that was picked up in a hat 2 weeks before. We were 5-6 girls in a group. We had to write a text about our tale and stick 5 photos that symbolized it. Many groups used masking tape. All the posters were displayed in the hallway. Everyone was proud! The next week we had to bring a cake that represented our tale. In the afternoon we had a contest in the drama studio: each group presented their posters, read their texts and described their cake. Some groups were given a prize. Then we ate our cakes: they were beautiful and delicious!!!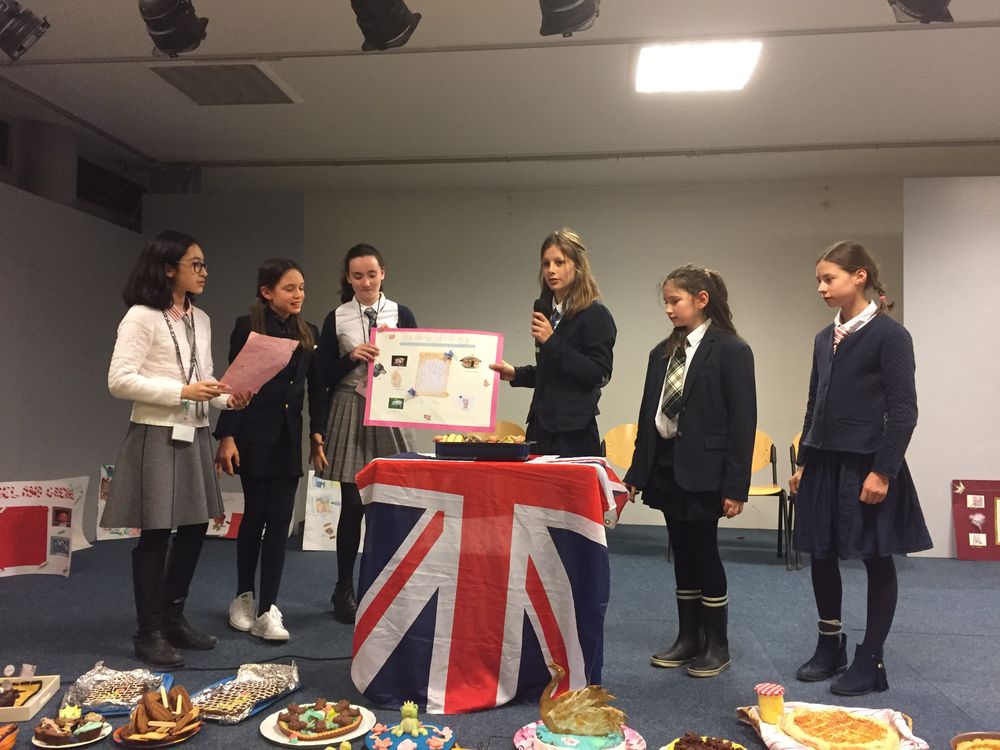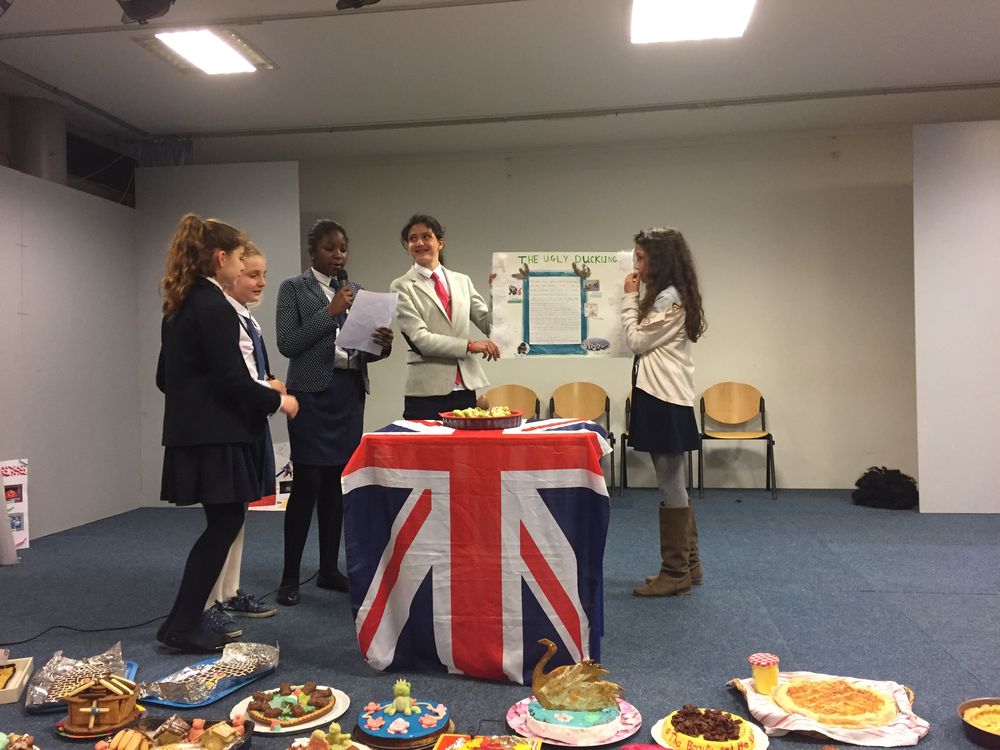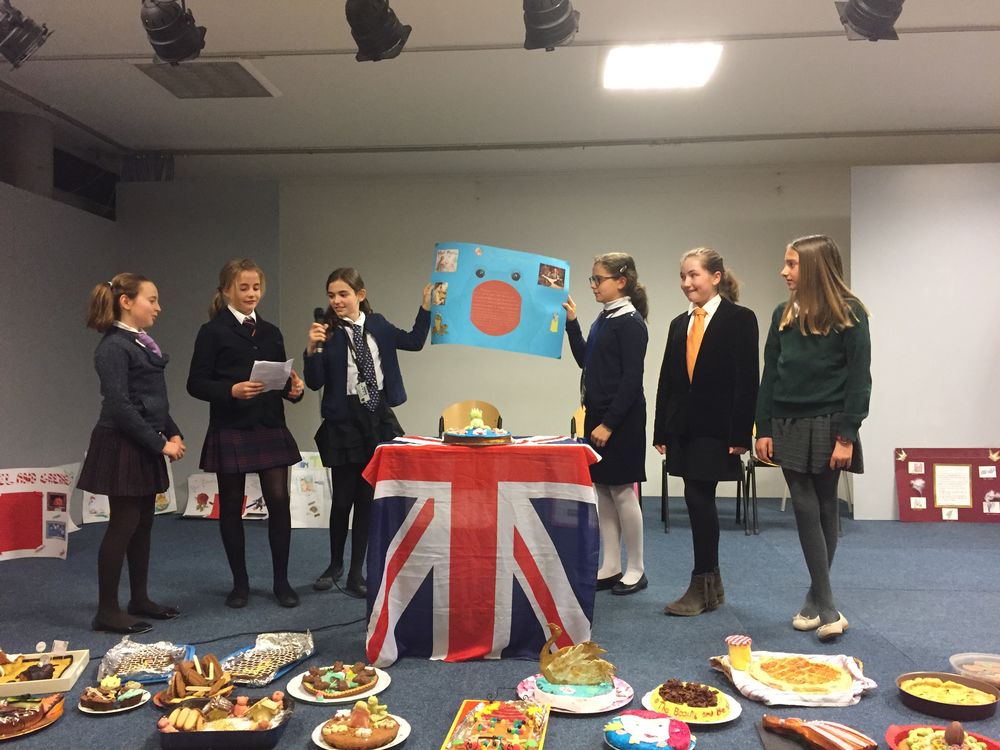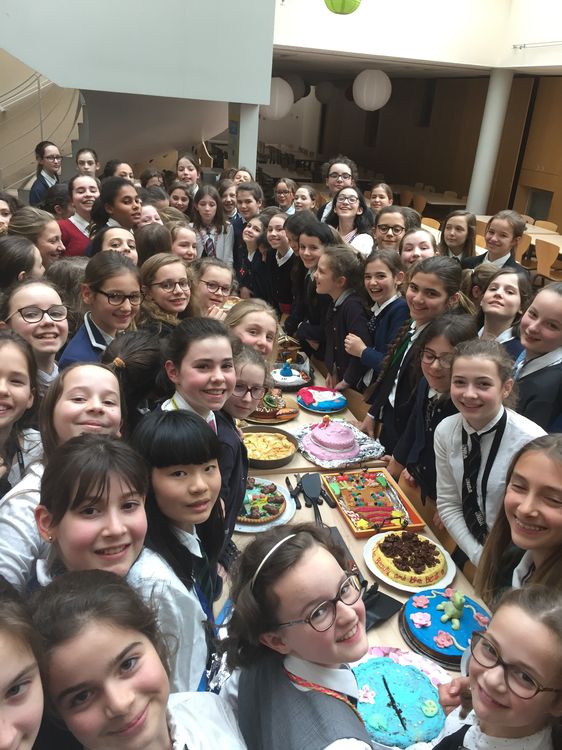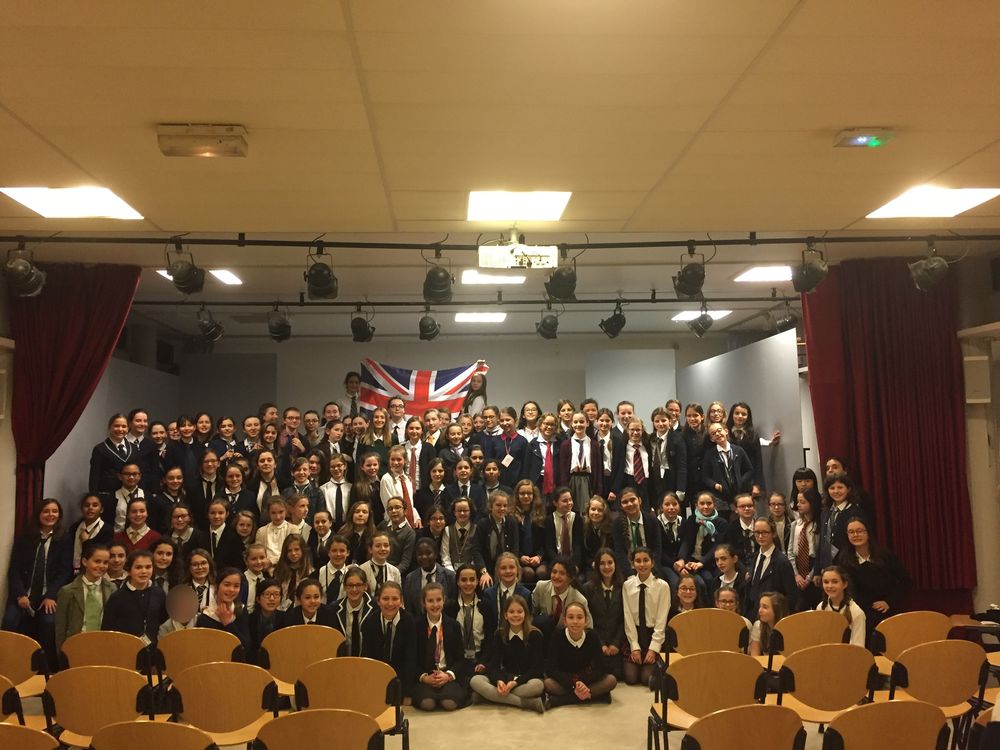 ***
Sainte Marie's English Speaking Week
Every year, an English speaking week is held in all classes in Sainte Marie, by the English teachers and primary school colleagues so that the pupils may discover or improve their communication skills- but also for them to think, imagine or even dream in the foreign language, without subtitles, of course! A whole series of events are organised.